The Reus Chamber of Commerce has recognized MaserGrup's involvement with the patronage campaign promoted by the entity after the arrival of the Covid-19 pandemic.
Reus Chamber of Commerce
The president of MaserGrup, Xavier Martínez i Serra, has been in charge of collecting the award during the ceremony held in the gardens of the Institut Pere Mata in Reus. For the president of the Group, the collaboration between entities and companies is essential to strengthening the territory. Also to make it more competitive and achieve to attract new talent.
During the event held this Thursday, September 29, the nearly 50 companies that collaborated with the cameral entity's patronage campaign were awarded. This was launched during the spring of 2020 "to guarantee the continuity of the corporation in one of the most transcendental moments of its 135-year history" after the impact of Covid-19. During the awards ceremony, the Chamber of Commerce thanked all the companies for their willingness and complicity.
The award also has a special meaning. Its design reproduces the letter M -in reference to Patronage ('Mecenatge' in Catalan) – and the logo of the chamber of commerce is stamped on the base. It has been made of stainless steel, according to those responsible, "to align with the idea of ​​the campaign to guarantee the durability of the Chamber of Commerce". Prior to the awards ceremony for the patronage campaign, the Reus Chamber of Commerce installed a commemorative plaque in the hall of its corporate building, listing the companies that have participated in the initiative.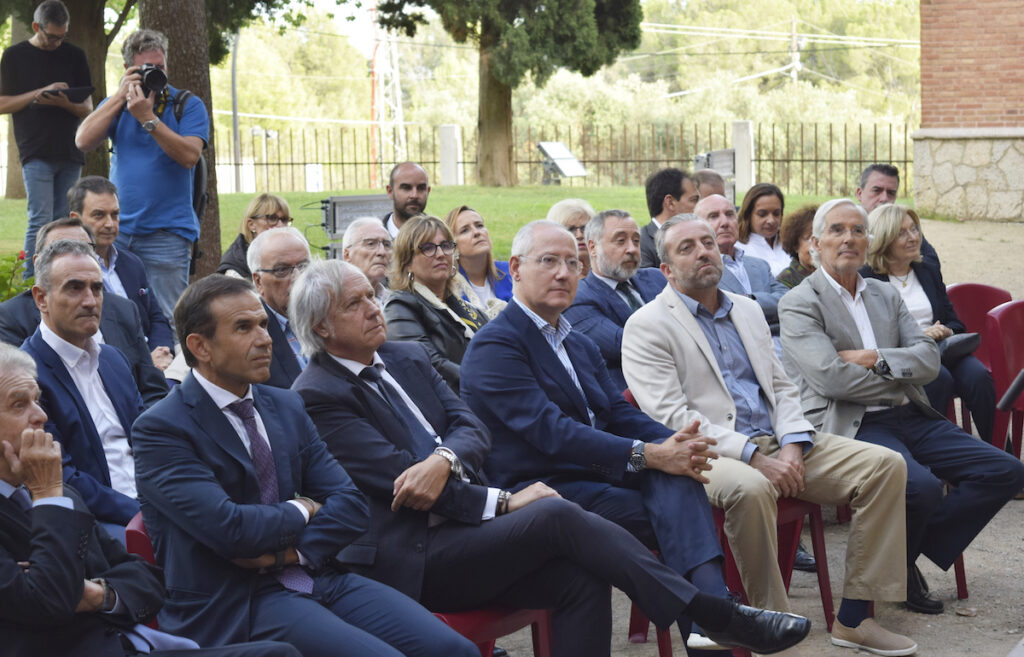 Reus Chamber of Commerce